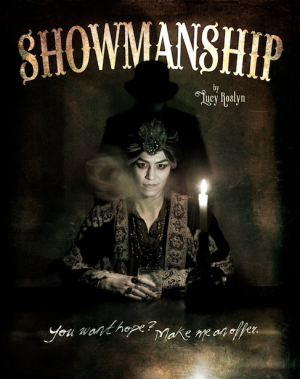 We are delighted to once again welcome back Lucy Roslyn on her way to Edinburgh Festival with the next installment by the award-winning BoonDog Theatre.
1935. Dust Bowl America. As the worst dust storm in history briefly recedes, a tinpot touring Circus rolls into town. A fortune teller is plying her trade. People are desparate for anything that might feel like hope to know that all avenues are not shut.
But if your pockets are empty, how do you pay? What else do you have of value?
A darkly funny psychological thriller, laced with poignancy and delvilry.