Events
23rd February from 19:30 to 23:00
Touring Production - Blindspot - setup
23rd February from 15:00 to 19:00
28th February from 19:30 to 22:00
2nd March from 10:30 to 12:00
6th March from 20:00 to 21:00
10th March from 12:00 to 16:00
17th March from 15:00 to 18:00
24th March from 15:00 to 18:00
6th April from 10:30 to 12:00
14th April from 16:00 to 20:00
News
Links
23rd February from 19:30 to 23:00
If you missed our first '*Meeting*' event back in May 2018, these events are about bringing together new groups of creatives and performers to form dynamic and unique events - where nobody meets until they step out on stage.
That's right. Everything is improvised. This time '*Meeting 2.0' * brings seven actors together and puts the power in your hands. Through new software developed by Coventry electronica legend Morocco Dave the audience will be able to control lighting, sound, and projections through the miracle of twitter, so get your phones out for this one. As the sights and sounds around the stage change the seven actors improvisations will change with them. We have no idea what will happen, but that's the best part.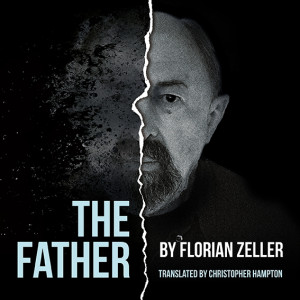 Mar 16th to 23rd 2019
"Ingenious Alzheimer's drama with echoes of Lear . . . .enlarges our understanding and extends the boundaries of compassion." Michael Billington. The Guardian
Described as a "savagely honest study of dementia", 'The Father' makes us see things as if through the confused eyes of Andre, as he struggles to make sense of a progressively befuddling world. Sound grim? It's not. It's a play that constantly confounds expectations and works almost like a thriller, with a sinister Pinteresque edge, as complete strangers keep on turning up in Andre's flat. There are strong echoes of 'King Lear', both in the impending madness and the father-daughter relationships, but there is also comedy in a situation that has its farcical elements even as the tragedy unfolds.
For more information about this production please contact the Artistic Director via the email address artisticdirector@criteriontheatre.co.uk
This amateur production of "The Father (Hampton/Zeller)" is presented by special arrangement with SAMUEL FRENCH LTD.
Coming Soon
Just Finished