Events
4th March from 20:00 to 21:00
7th March from 10:30 to 12:00
9th March from 19:30 to 21:00
15th March from 19:30 to 21:00
22nd March from 19:30 to 22:00
Quiz Night - The Great Big Criterion Quiz
27th March from 19:30 to 23:00
29th March from 19:00 to 22:00
31st March from 19:00 to 22:00
4th April from 10:30 to 12:00
Links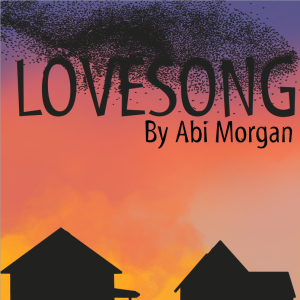 Mar 14th to 21st 2020
Lovesong intertwines a couple in their 20s with the same man and woman a lifetime later. Their past and present selves collide in this haunting and beautiful tale of togetherness. All relationships have their ups and downs; the optimism of youth becomes the wisdom of experience. Love is a leap of faith. A truly moving tale guaranteed to pull on your heart strings.
Reviews
"Abi Morgan's love story... is as tender as the bruised peaches that fall to the ground in the garden of the elderly couple's home" Lynn Gardner, Guardian
"A production that speaks to all generations...a piece of theatre that tickles us lightly, it wraps the story around us and cradles us gently...If Love Song has anything to teach a younger audience, it is to enjoy life to its fullest, to accept love when it happens, and to understand that relationships are about being in a constant flux, even if you're nearing 'the end'. Nothing is a given, and everything is to play for..." Jake Orr, A Younger Theatre.
Coming Soon
Just Finished