Events
22nd August from 20:00 to 21:00
1st September from 10:30 to 12:00
10th September from 19:30 to 22:00
16th September from 19:30 to 22:30
20th September from 19:30 to 22:00
23rd September from 17:00 to 18:30
Open Reading - a new play 'City Final' by local journalist Barbara Goulden. All welcome. The event is free and will be followed by a discussion with the author.
27th September from 19:30 to 22:30
3rd October from 20:00 to 21:00
6th October from 10:30 to 12:00
News
Links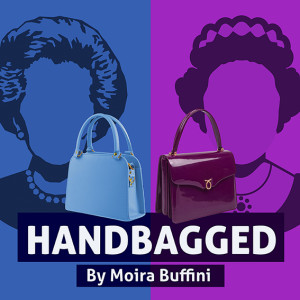 The monarch and her most powerful subject. One believed there was no such thing as society: the other had vowed to serve it.
Sep 1st to 8th 2018
Moira Buffini's witty drama opens the clasp on the antipathy between Mrs Thatcher and Queen Elizabeth II by imagining the dialogue at the weekly audience given by HMQ to her Prime Minister. The play reflects on real historical events and is evenly balanced in terms of the stance taken by each woman on particular occasions, though it could be argued that the monarch has the best lines, and that it offers a good illustration of why Mrs T. inspired hatred and admiration in equal measure !
Press Comment
"Moira Buffini's high-spirited and shrewd piece cleverly explores the nature of history – and what might have gone on behind closed doors" Lyn Gardner, The Guardian
"Moira Buffini's funny, insightful and beautifully acted play about Margaret Thatcher's relationship with the Queen . . . . is a fresh, exciting and intelligent piece of theatre that cries out for your support." Tim Walker, in the Daily Telegraph.
If you would like any further information about this production please contact the Artistic Director via the email address artisticdirector@criteriontheatre.co.uk
Coming Soon
Just Finished